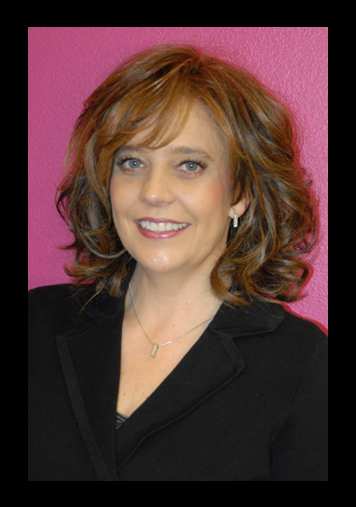 Jennifer Moore
Spa Owner
Spa Director

2014 will be the celebration of Jennifer's twentieth year of business in the spa industry. She began her career as a Massage Therapist in 1994 and soon after opened her first spa, The Perfect Touch. Originally planning on staying small, her business grew and expanded yearly requiring three different locations before the realization of Antidote. After losing her sixteen year old step-son in 2006, she retired from full time massage therapy and almost lost her passion for her entire career. Antidote was her antidote and here we are today! Jennifer credits the solidity of Antidote during these strange and sometimes tough economic times, to her strong work ethic and belief system. She believes that building a team of solid professionals, offering exceptional services, being fair to employees as well as consumers, and being grateful everyday, is a winning combination for success. Jennifer's life passion is to be in the service of others. Owning a spa has been a blessing because she not only gets to do what she loves on a daily basis but she also has the pleasure of seeing lives and lifestyles change. Through her specific service in the wig and hair loss industry she has had the privilege of working with countless women and changing the quality of their experience. Her belief is, "if you can help even one person by something that has happened to you, it makes it all worth it." Jennifer is the most grateful for her supportive husband and family, her absolutely wonderful loyal staff, as well a the thousands of clients that frequent our spa. Her dream of a warm, relaxing, friendly, environment that everyone can call theirs, would not be a reality without all of you!
Tricia Bumgarner
Licensed Massage Practioner MA#00024590
Spa Technician

Tricia joined Antidote in 2016 and brought with her over thirteen years of massage and spa exprience. Tricia is skilled in all forms of massage therapy including; Swedish, Deep tissue, Therapeutic, Pre-natal and Lomi Lomi and all combinations of Antidote wraps and scrubs.Book with Tricia today to experience a delightful treatment that you will leave you wanting to return again and again.



Kenzie Neet
Licensed Massage Practioner MA#60614119
Spa Technician

As a 2015 graduate and addition to Antidote, Kenzie found the calling for her highly skilled hands when she found massage. Her quiet yet kind nature is a nurturing asset to her skills as she performs some extremely relaxing and effective massage and body treatments. She is a very hard worker who never complains and enjoys her career very much. Her contributions and her addition to Antidote came at a much needed time and have proven to be a wise and very pleasant choice. In the need for some tender loving care, see Kenzie for a massage TODAY!

Char Gardner
Licensed Medical Esthetician



Charlyne (Char) Gardner graduated from the Pamela Clayton Institute of Esthetics in Vancouver Canada and has spent over twenty years fulfilling her dreams in the esthetics industry. Compelled by her experience with debilitating acne as a teenager, skin care became her passion. Char has owned two spas over the years in Vancouver Canada as well as Tracy California. She is a Master Esthetician as well as a highly proficient body waxer. Char prides herself on "listening" to her clients wishes for their skin care results and feels it an honor to help them achieve their goals. She is highly effective in her skills as well as her client education and home care protocols. Char creates a very personalized and relaxing experience for each guest as well as establishing a bond that will make them feel like "family". One treatment with Char and you will know you are in the hands of a soul that has truly mastered her career.
Saoirse Lee
Licensed Esthetician

Saoirse joined Antidote as an Esthetician in 2015. She not only brought her absolutely amazing positive attitude with her, but some highly trained esthetic skills as well. Saoirse spends innumerable hours researching products, ingredients, protocols and taking advanced training. She freely shares and incorporates this knowledge into her services and to her fellow teammates. Not only does she support Antidote that way, but she also freely volunteered to be our head social media coordinator and spends many hours producing and posting to our Instagram and Facebook accounts. Saoirse's facials are relaxing and effective and her waxing skills are "on point." In addition to these services, Saoirse also provides tinting, microdermabrasion, peels, stunning lash extensions, body treatments and wraps. Her sweet and caring nature makes for not only a relaxing experience but one that will leave you feeling cared for and with the knowledge that you have a skin care expert in YOUR corner. Trust your skin to Saoirse and feel and see the amazing changes she will make.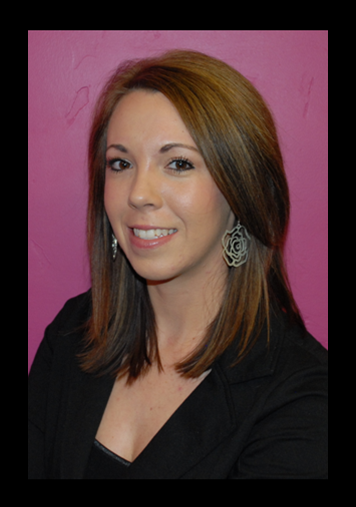 Vanessa Orsak
Cosmetologist
Licensed Esthetician

Vanessa Orsak joined the Antidote team in 2012. With her quiet and calm nature, Vanessa dazzled us all with her extreme knowledge and skill with salon services. She truly cares about her clients and listens to and even anticipates their needs. Ever dedicated and faithful she is the perfect example of a true professional. Willing to take on any challenge and to learn and grow Vanessa has a following you want to be part of. Vanessa specializes in all hair services and is excellent in men's hair care. She also provides nail and esthetic services which are relaxing and meticulous. You are in good hands with Vanessa!





Mike Reed
Cosmetologist/Master Colorist
Mike joined Antidote in 2016 after moving to our area from California. Mike has over 27 years of cosmetology experience and is truly a master at all things hair. His incredible eye for detail never ceases to amaze each time he puts a new client in his chair. Mike has a cool and calm confidence that his clients can feel and the results of his work are stunning. We can most confidently recommend Mike's skills to ANYONE and if you are lucky enough to become one of his clients, you will see what we mean. Mike is the stylist you have searched for and will never want to let go of.

Heather Housekeeper
Cosmetologist/Master Stylist

Deciding to make Antidote her new home after over 13 years of owning her own salons, we couldn't be more excited about Heather joining our team. In addition to bringing with her an incredible amount of skill and talent, Heather has a warm and pleasant persona that invites you to trust her the minute you meet her. She is confident and caring and takes great pride in her work. Heather is masterful at cutting, styling and coloring. Additionally, Heather does bridal makeup, hair, and manicures and pedicures. We could not be happier with the lovely presence and skills Heather brings to our Antidote salon.

Emmy Tran
Nail Technician

Emmy is one of the sweetest parts of Antidote. She joined our team with proven skills and over eight years of experience in the high end nail salon industry in Seattle. Though she is somewhat quiet her services speak loud and clear of her professionalism and talent. She understands what you need and want and performs her job to perfection. Providing all natural nail services, Emmy is the go-to nail technician at Antidote. Book in advance, Emmy is popular!!!

Julianna Mortenson
Nail Technician

Julianna has been with been with our team off and on since the dawning of Antidote. Balancing motherhood with her love for her nail career, we absolutely enjoy having her work with us. Julianna performs all nail services with confidence, skill and a perfectionist mentality. Her secure and loving personality add to the experience of receiving any service from her. Although we do not have Julianna as often as we would like, she is a warm and most valuable part of Antidote that you must experience.

Cally Meline
Web Designer
Graphics Designer
Company Branding

Cally is one of the most talented people we have ever met. She will not want to post this bio for us but we will make her as she is our web master. Self-trained in computer design, Cally is responsible for this beautiful website, our branding, graphic designs, and the advertising campaigns you will see here at Antidote. She spends countless hours reading Jennifer's mind and designing unique and beautiful work.Because she is also an accomplished artist, a lot of our designs contain "Cally Meline" originals as well. In addition to her full time career as a bookkeeper for Les Schwab, her solo company, "Inspirations by Cally" has specifically taken Antidote on as her own and gives her time, talent and passion to Antidote on a daily basis. A multi-faceted woman and skilled in every area of life, she is also self-less and kind. She has been known to drop everything and create something on a whim as Jennifer calls her in on many of her service projects, all of course as a donation of her time and talents. She is one of those people that stay quietly in the background, receiving little pay and little praise for her hard work. She is the driving force behind Antidote's success and the epitome of what people mean when they say, "some people get all the talent." A gift to us in everyway, she is truly the flower behind Antidote! We love you Cally!
Raven Campbell
Bookkeeper
Personal Assistant

Raven joined the Antidote team in 2002. She has been an important advisor, advocate as well as account executive for countless years and has helped in many obvious and not so obvious ways to make Antidote what it is today. Her accounting skills are priceless to our success and her undying love and support is unmatched and underpaid. Though also a mom of three and a full time employee of another company, Raven finds the time to continue to be a special part of our team.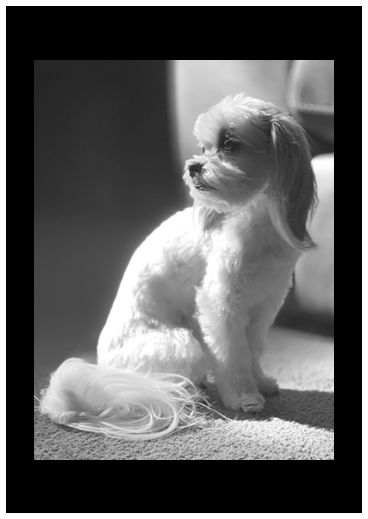 Itsy
Stress Relief Specialist

Often called, "the cutest dog I've ever seen," Itsy came to work at Antidote in 2008. She is a "Malshi," a Shitzu and Maltese breed. Born to a breeder who owns a daycare, Itsy's kind and loving demeanor was in full force from day one. After stealing the hearts of her owners, she went to work on stealing the rest of the hearts she meets. A unique and special dog, Itsy has never met a stranger and will make absolutely anyone love her as well as make you feel loved right back. She spends countless hours at Antidote greeting each guest in the waiting area and making them feel right at home. Her special skills as a "stress reducing and heart healing" service dog has been a winning combination with the type of work we do in our spa. Working only for blingy or Coach collars, shredded chicken breast meals, and a visit to her own doggy spa weekly, Itsy is a unique and irreplaceable asset at Antidote. If you're lucky enough to frequent Antidote on a day that Itsy is working, you will see, with her, it's all a labor of love!